I never really suffered from acne when I was growing up so you can imagine my annoyance when it started to appear as an adult. If I'm being totally honest, it's not so much "acne" as it is a few spots here and there; just enough to ruin your morning though.
Not requiring a dermatologist and not really interested in spending big bucks on drugstore topical creams, I went on the hunt for a natural alternative.
From witch hazel to lavender and calendula oils, there were sites (and facts) boasting of their acne-fighting properties. None caught my eye more than that of tea tree oil.
What Is Tea Tree Oil?
Located in sunny Australia, tea tree oil is derived from the leaves of tea tree evergreens. Boiled down, the leaves make a vastly useful antiseptic.
The active acne-fighting ingredient is called terpinen-4-ol. Found naturally in the plant, the chemical component terpinen-4-ol suppresses the body's' natural inflammatory response and helps to support the immune system.
Tea tree oil is also a great anti-fungal. It is commonly used to treat fungal infections of the nail, athlete's foot and even lice. On top of all that, it is a great healer of abrasions, burns, bites, boils and cuts. Got a sore throat or ear infection? Tea tree oil is great for those as well.
Why Is This Oil So Good For Acne?
The benefits of this wonder oil are hard to dispute, but what makes it so great for acne? Well, let
me fill you in!
Acne is a result of a disruption with your pilosebaceous units. If that made no sense to you then listen up.
All over your body you have hair follicles, sebaceous glands and of course, hairs. Your sebaceous glands produce oil called sebum which is your way of naturally moisturizing your skin. When bacteria clogs up your glands and sebum becomes trapped, acne breakouts occur.
Tea tree oil works as a solvent by cutting through all the oil and dirt and unblocks the pores. Its antibacterial properties kill any remaining acne-causing bacteria thus preventing future outbreaks. Simple, isn't it!
Depending on what type of acne you suffer from, here are a few options for tea tree treatments.
Spot Treatment
Mix together:
Blend together your ingredients nicely and store in a small clean container. To treat, make sure you clean your face first, then directly apply your mixture to affected areas. Leave it on overnight for the best results and repeat until your zits have disappeared.
You can apply undiluted tea tree oil to blemishes, but just remember that frequent use may cause skin irritation.
Astringent
If you are interested in maintaining an acne-free face, this daily astringent will be perfect for you.
Mix together:
1 teaspoon tea tree oil
9 teaspoons water
Shake, shake, shake until the oil and water have blended together nicely. Use as a mist from a spray bottle (like the one pictured which is available very cheaply from Amazon) or pour onto a clean cotton ball and apply to your face; both work great!
This blend is refreshing and cleansing as it removes impurities, washes away dirt, oil and dead skin cells while reducing inflammation from any acne you may have.
Mask
If you like the spot treatment and astringent but still need a little more acne-fighting power, try this easy to make DIY mask.
green clay mask.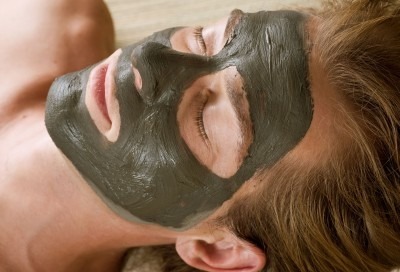 In a small bowl, mix together:

2 tablespoons green clay powder (Found at your local health store)
4-5 drops of tea tree essential oil
A few drops of water – enough to make it paste and not clay-like
Stir together your contents nicely then on a clean face, apply your mask all over. Be sure to avoid your eyes and let your mask sit for 20 minutes.
Rinse off with warm water and pat your face dry afterwards. Of course, if you want to make a larger dose, you can. Just store it in a sterilized jar in a cool place.
No matter what your need, tea tree oil is the perfect solution. Let us know what your experience with it is in the comment section below and here's to a clean and acne-free face in 2013!
This is a guest post by Vanessa who is the chief editor for http://BesSkincare.com where she blogs and vlogs about all things skincare, including reviews on products such as Exposed acne treatment (read about it here http://besskincare.com/exposed-acne-review) as well as handy DIY tips and tricks that help her readers look and feel their very best!