However, nowadays there are so many different products on the market, it can be hard to determine how many of them you actually need, and how you're going to fit the cost of skincare products into your budget.
Although skin care may seem expensive, it does not have to be. There are ways in which you can take care of your skin, without going over your budget.
Money Saving Skin Care Tips
Buy Drugstore Brands
Often skin care products that you buy at the drugstore are just as good as high-end products, and the best part is they are much cheaper. For example, if you are looking for an anti-wrinkle night cream, a high end night cream at a department store can cost anywhere between forty and one hundred dollars. On the other hand, a night cream from a drugstore brand would cost between eight dollars and twenty dollars, and the ingredients are very similar.
Use Homemade Products
A great way to save money on skin care is to use homemade products. You can easily make skin care products from common items that you may already have in your home. You can make your own facial masks, and exfoliating body scrubs by using items found in your kitchen. Buying a face mask can be expensive, but making one at home yourself is a much cheaper alternative, and you know that only natural ingredients are going into it.
There are several items you can use to make a facial mask, but a classic face mask is one made using avocado. Mixing a quarter of cup of honey with half a cup of mashed avocado, and a teaspoon of lemon juice makes a moisturizing mask, which will leave your skin feeling soft and smooth. You can also make a body scrub using a variety of ingredients, but a sugar scrub is both easy and effective. Mixing brown sugar with body oil will make a highly moisturizing and exfoliating scrub.

Use Discount Websites to Save on Facials
Going to the spa for a facial can make you feel great, but the cost can sometimes be too much when you're on a budget. However, there are ways in which you can save yourself money and visit the spa. You can find online coupons that can get you a discount at local spas. Look for online coupons from websites like Groupon, as these can save you money on facial treatments at spas.
Only Buy What's Necessary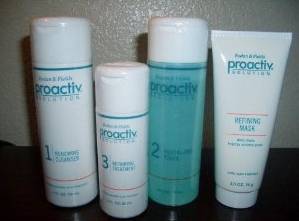 Currently, there are so many skin care products on the market that it is hard to know which ones are actually necessary and which ones you could do without. In terms of facial skin care, you only need four key products. Firstly, you need a good cleanser, which should be used at least once every day, to remove any dirt, makeup and impurities from the skin. Secondly, you need an exfoliating facial scrub, which you should use two to three times per week, to remove dead skin cells and leave your face looking brighter. Thirdly, you need a good day cream or moisturizer, which preferably contains SPF and last, but not least, a night cream to give the skin moisture while you sleep.. For the body, you only need two key products, which include a body scrub for exfoliating, and a body moisturizer or body butter, to keep the skin hydrated.

Editor's note – a good way to buy the skin care items you need at a bargain price is to buy one of the skin care kits offered on Amazon – for example, the pictured Proactive Treatment Kit is available at over 30% discount!

This is a guest post by Lauren who is a freelance writer with a passion for beauty products and skin care. She shares her expertise with others through her writing.

Taking care of your skin is important. A good skin care regimen can help prevent fine lines, blemishes and spots, and prevent acne flare-ups.