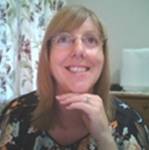 Thank you for visiting my skin care site. This is me in the picture, I am a retired mum and grandma, living in the UK. I have a daughter and we are both interested in all aspects of skin care and finding out about new products and treatments.
Write for Us
If you would like to submit an article for publication here, you will find all the details of what is required over at our sister site howtogetridofblackheadstips.com on the "write for us" page – so if you have a great idea for an article on skin care, please tell us about it via our contact page and we will get back in touch with you, providing an email address for you to send the article. We look forward to hearing from you.
If you want to subscribe to our RSS feed and get notified of new posts and never miss any news(!!), use the RSS button right at the top of the page, top right hand corner, above the header image.
Finally, please be sure to tell me what you think, we love to read your comments. Use the contact us page if you want to get in touch about how to advertise on this site – and if you would like to help us to publicise our site, please use the like and share buttons at the bottom of every post.
Here at Pimple Treatment Tips, we try to bring you the best information and news about great products for your skin. However, you should bear in mind that all material on this website is provided for your information only and may not be construed as medical advice or instruction. No action or inaction should be taken based solely on the contents of this information; instead, readers should consult appropriate health professionals on any matter relating to their health and well-being.
The information and opinions expressed here are believed to be accurate, based on the best judgment available to the authors, and readers who fail to consult with appropriate health authorities assume the risk of any injuries.
At Pimple Treatment Tips, we acknowledge occasional differences in opinion and welcome the exchange of different viewpoints. The publisher is not responsible for errors or omissions.
Please note the following information :-
I am a member of the Amazon affiliates program, this means that if I provide a product link that takes you to a product and you make a purchase, I earn a small commission.
If I can find the product I have chosen to review or bring you information about at a great price on Amazon, I will provide a link but if not, I will strive to find the product at the best price elsewhere online and provide you with a link to that site.
I am required by Amazon to provide you with the following statement:
Alison Graham is a participant in the Amazon EU Associates Programme, an affiliate advertising programme designed to provide a means for sites to earn advertising fees by advertising and linking to Amazon.co.uk.
Alison Graham is also a participant in the Amazon.com, Inc. Associates Programme, an affiliate advertising programme designed to provide a means for sites to earn advertising fees by advertising and linking to Amazon.com.
I hope you enjoy browsing the site and that you find the information I have provided useful. If so, please consider using the share buttons below each post to help me publicise the site. I am always pleased to hear from my readers, this is quite a new site and growing all the time so if you have comments and suggestions, please get in touch by leaving a comment below any post or by using the contact us page.
I look forward to hearing from you –
Alison